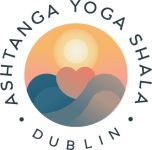 Ashtanga Yoga Shala Dublin Class Reservation
All of our Mysore-style classes are suitable for complete beginners. Questions? Contact us at info@yogashala.ie.
---
Return To Class Schedule
Led Primary Series
John/Suzanne
6:30am - November 24 (Friday)
Class length: 1 hour 30 minutes

---
These classes are led from the front by the teacher. In the Ashtanga tradition there are a prescribed number of breaths designated to each asana (posture) and a prescribed way to move from one asana to the next. As such, each breath in the practice can be counted in a very specific way. In a led class the teacher calls out the names of the asanas and counts the breaths moving into, and out of, each one. More instruction is given to the students wherever needed but the count is the most important part of a led class. All the students move together through the practice. Beginners should come to a few Mysore-style classes before attending a led class.
Sorry - that class has already taken place!
---
Online class reservations and pass tracking by Punchpass